AET Int Ltd is a British company that has designed, developed and is marketing this British invention to protect UK and European drivers, freight operators and cargo from criminal activity, while at the same time helping to protect international and UK borders.
AET Int Ltd is leading the way on technology based commercial freight security solutions to defeat the rising crime facing the commercial freight industry.
Our Mission
AET Int Ltd (AET) and its Eastern European Regional distributor (Phoenix Security) are dedicated to providing the best possible freight vehicle security systems for individual and fleet operators to improve vehicle security.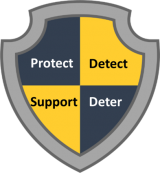 Our mission is to provide easy-to-use, cost-effective and reliable security systems to Protect, Detect and Deter clandestine and criminal activity against drivers, vehicles and freight to significantly increase their overall physical security and Support wider security awareness; in addition to improving national border security.
Why do you need the DBS System?
The Road Transport Sector
The DBS System is an easy to use and cost effective security enhancing system for both individual driver owners or large fleet operators. It uses smart phone technology and mobile devices so is very flexible, and can be fitted to any vehicle type without expensive modifications.
The Road Transport sector is growing every year as is road freight crime. Road freight transport is essential to all modern economies, linking supply to demand and connecting multiple industrial sectors. Road transport brings most goods to their final destination and is indispensable to the well-being of any successful economy connecting national and international markets to their customers. Therefore, commercial road freight vehicle security is an essential component of this industry.
Increasing Criminal Activity
The DBS System enhances the overall security of vehicle freight through a combination of increased physical security and improved driver security awareness. Physical security is provided by the DBD Seal,which is a sequentially numbered unique tamper proof lock for the trailer and theDBD Device,which isan integrated internal detection and alarm system. These combined with increased driver security awareness through use of the DBDApp, to enforce mandatory pre-start checks, ensures compliance with Border authority codes of practice and increases overall vehicle security.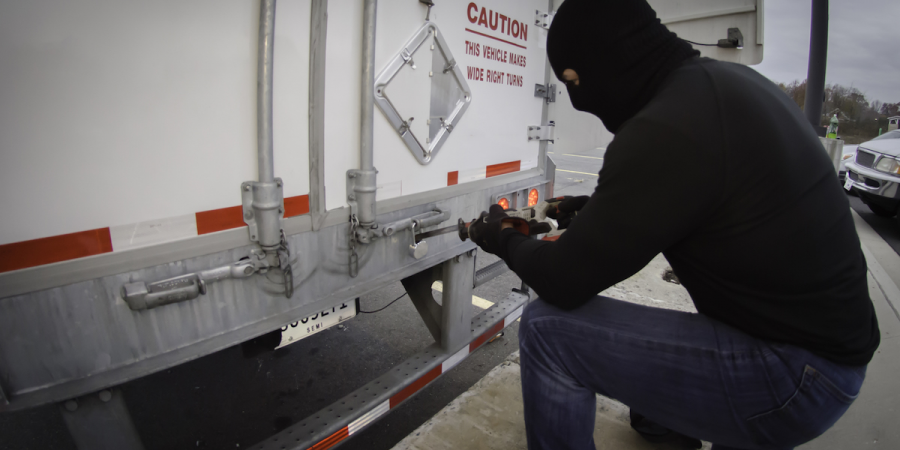 There has been a 41% increase in the value of freight cargo stolen or contaminated across Europe in the last 10 years, from both opportunistic theft and specific targeting by organised criminal gangs. Estimated losses in the EU are over €11 billion per year. The average loss per theft rose to €68k in 2016, with the largest single loss being in excess of €4 million. This causes increased operator costs due to damaged vehicles, lost freight and increased insurance premiums.
Migration Pressure
Use of the DBS System increases a driver's physical and conceptual security awareness, thereby reducing the risk of border authority fines, freight or vehicle theft or personal injury due to criminal or illegal acts. The DBS System supports drivers and operators to Protect, Detect and Deter criminal activity against drivers, vehicles and freight.
On average there are over 5000 recorded illegal border crossing attempts each month. There were 2 million freight vehicle border crossings into the UK in 2016 and 3552 illegal migration incidents that resulted in €8.8 million of fines to drivers and operators. Drivers across Europe are at an increased risk of violence from all forms of migration.
Legislation
The DBDApp is a quick, easy and cost effective way to ensure driver compliance with the UK code of practice. It records and stores in a sterile 3rd party database the GPS location, date/time stamp and photographic evidence of each check which can be produced as proof of compliance, if required by border authorities, to minimise the likelihood of prosecution or incurring civil penalties if an illegal is found. UK Border Force support for the DBS System can be found here.
Since the Immigration Act 2014, and associated Code of Practiceto avoid penalty fines of £2000 per illegal entrant, all drivers and operators entering the UK must demonstrate an effective security system, robust security devices, security training on the system and a check list to be followed; recording each check and proof that the checks are being completed, to adequately secure their vehicle.