DBS System – Pricing Structure
There are 3 main components to the system pricing; the DBD App subscription, DBD Device and either the DBD Seal or DBD e-Lock for rear door security:
DBD App – Annual subscription €120 or €11 per month
DBD Device – one off purchase €265 each
DBD Seal – consumable €5 per 10 seals
DBD e-Lock – one off purchase (Mk1 €260 each / Mk2 €265 each) and an annual platform access charge depending on lock volume.
Additional Remote PIRs – Additional or replacement Remote PIRs €25 each
Please note: current prices are a special introductory offer only available for the first 5000 orders.
The above prices are exclusive of Shipping.
Discounts may be available for fleet solutions and bulk orders for devices or subscriptions;
Please contact us to discuss the system or possible discount options.
DBD App

This is an annual subscription of €120 or €11 per month. The DBD App is downloaded for free from either the Apple App Store or Google Play and the DBD App subscription must be live for drivers to use the built in DBD App checklists and upload pre-start security check data, and hence evidence of completed checks, to the DBD Database.
DBD Device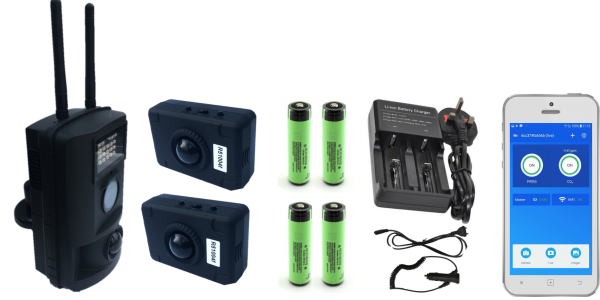 This is a one off purchase of €265 each, which includes the DBD Device, 2 x Remote PIR (motion sensors), 2 x Lithium Ion rechargeable batteries, a charger and 12v adaptor. The device controlling App (Trip Defence) is a free download from Apple App Store or Google Play for Android.
DBD Seals**
These are a one-time use, sequentially and uniquely QR coded tamper-proof seal that cost €5 per 10 seals. The DBD Seal is read and recorded by the DBD App using the driver's phone. The DBD Seals are encoded with the fleet operators own designation embedded into the sequential code. The minimum order number is 1000 seals and bulk discounts up to 20% are available as shown in the discount structure.
DBD e-Lock
The DBD e-Lock is an enhanced rear door security option to increase operator control over when, where or who has access to the semi-trailer. It is an extremely robust e-lock with real time GPS tracking, is 3G/4G enabled to allow ultimate locking/unlocking control either by smart phone app, one-time passwords for the driver, operations room control via a web based platform or geo-fence GPS controlled permissions. The e-lock is alarmed and will alert the driver/operations room for unauthorised interference, damage or transits outside specified geo-corridors.
The DBD e-Lock is a one off purchase for €260 for Mk1 and €265 for Mk2 which includes a minimum of a 5-year, pan European, SIM data only package with sufficient data to operate the e-Lock; excess data use may incur additional charges.
Access to the GPS tracking, geo-fence capability and web based platform to control the e-lock remotely will have an annual fee dependant on the number of operational e-locks.
Additional Remote PIRs
The DBD Device is provided with 2 x Remote PIRs as part of the DBD Device Package. The DBD Device can link to a maximum of 4 x Remote PIRs which can be placed inside the semi-trailer to increase motion detection, account for cargo loading patterns and improve anti-theft detection.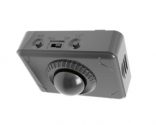 Each additional or replacement Remote PIR is €25 each.
Discounts are available for bulk orders over 25 x Remote PIRs.
*Please note all pricing is subject to some change related to fluctuations in exchange rates. For a formal quotation please contact us at enquiries@driverbuddydefence.com